Club Suite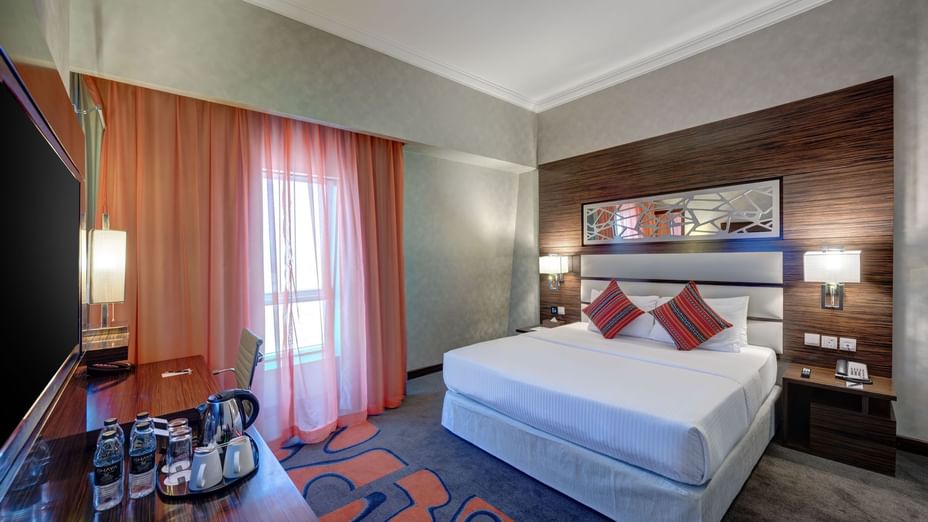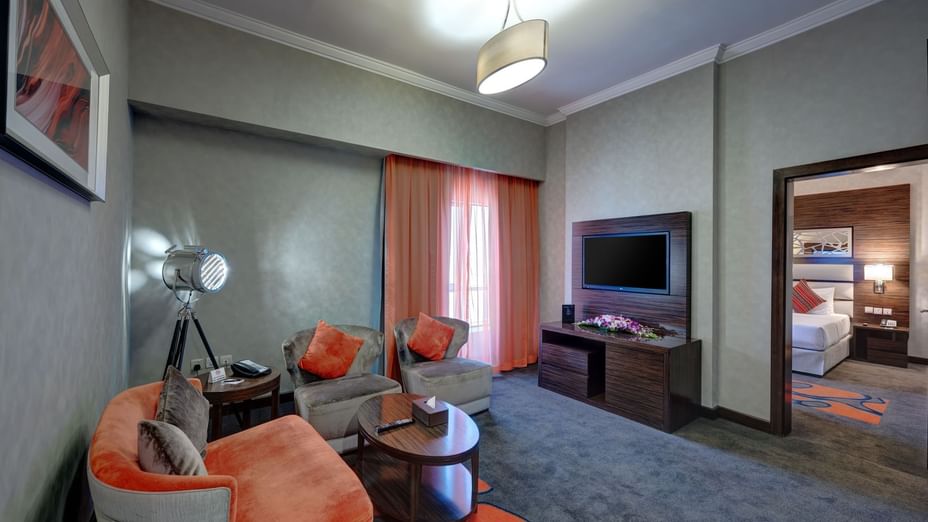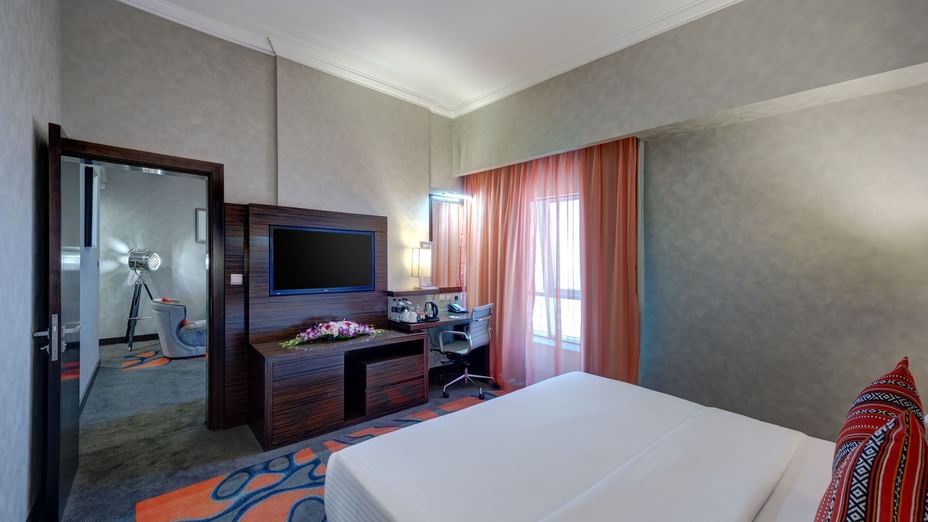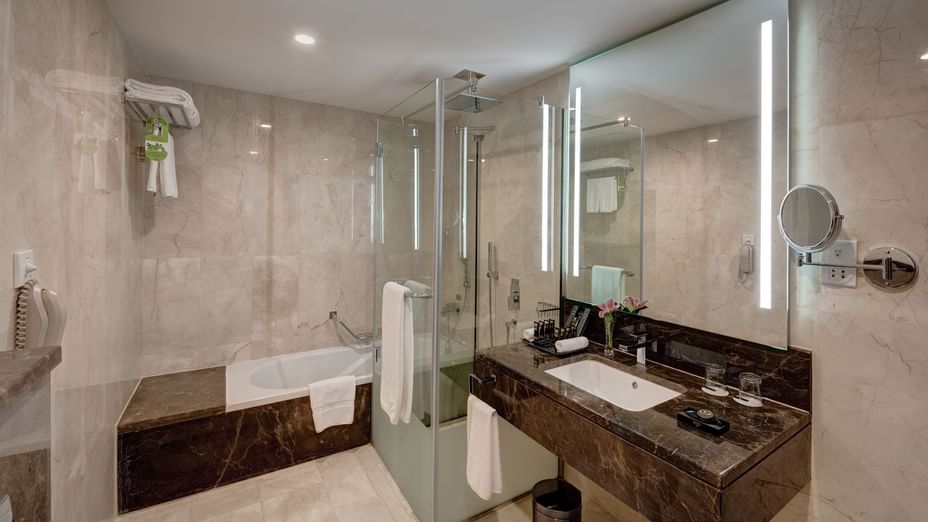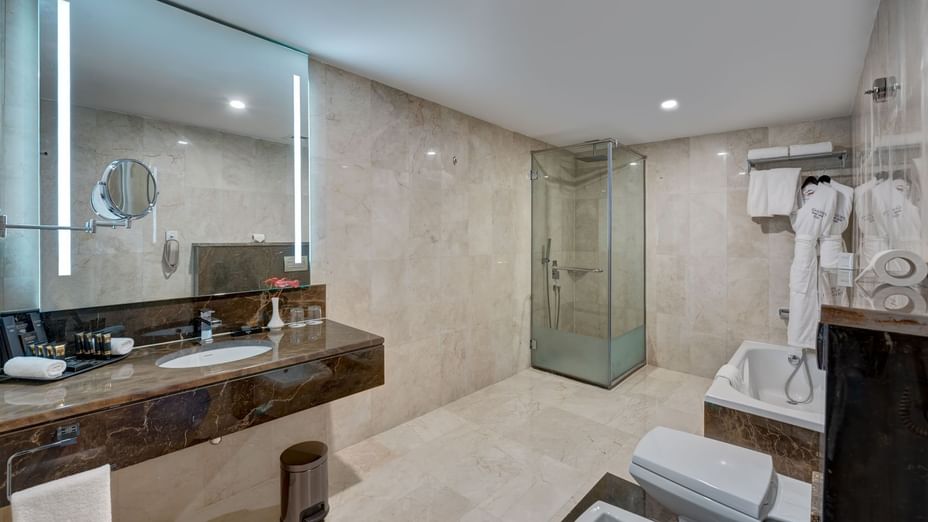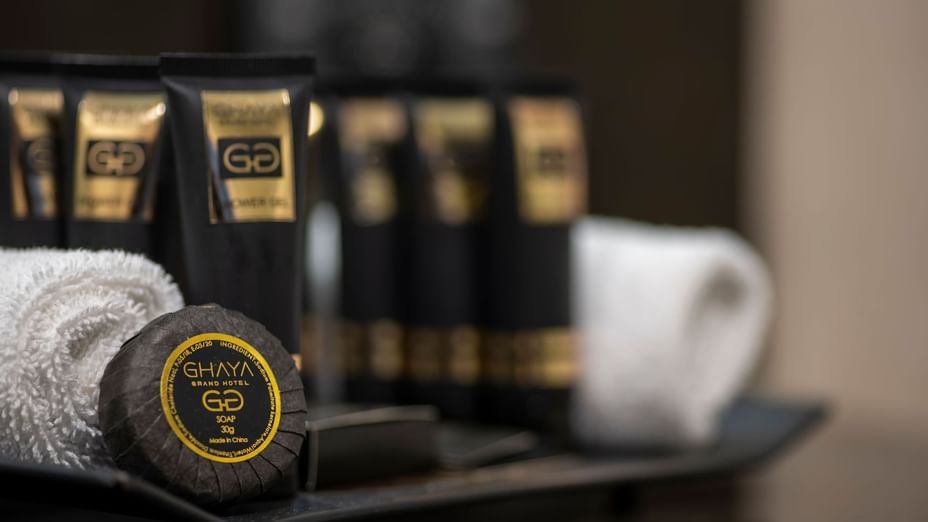 Business travelers can find the perfect environment in which to work during their stay in the 55 square meter Club Suite at Ghaya Grand Hotel in Dubai. Offering Executive Lounge access guests can enjoy breakfast, afternoon refreshments and canapes.
For more information:
E: sales@ghayagrandhotel.com
T: +971 4 429 3300
Amenities
Complimentary bottled water
National and International TV channels
Separate bathtub and shower
Air conditioning (controlled in the room)


Things to do in Dubai
The city-state of Dubai is the second largest member of the U.A.E. and its most important port and commercial Centre.