Red Diamond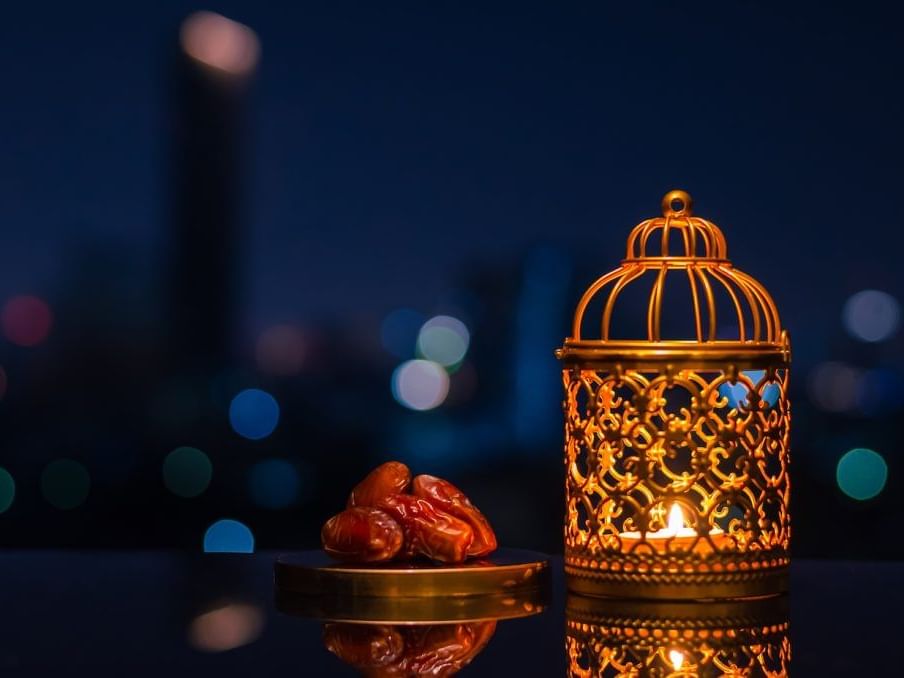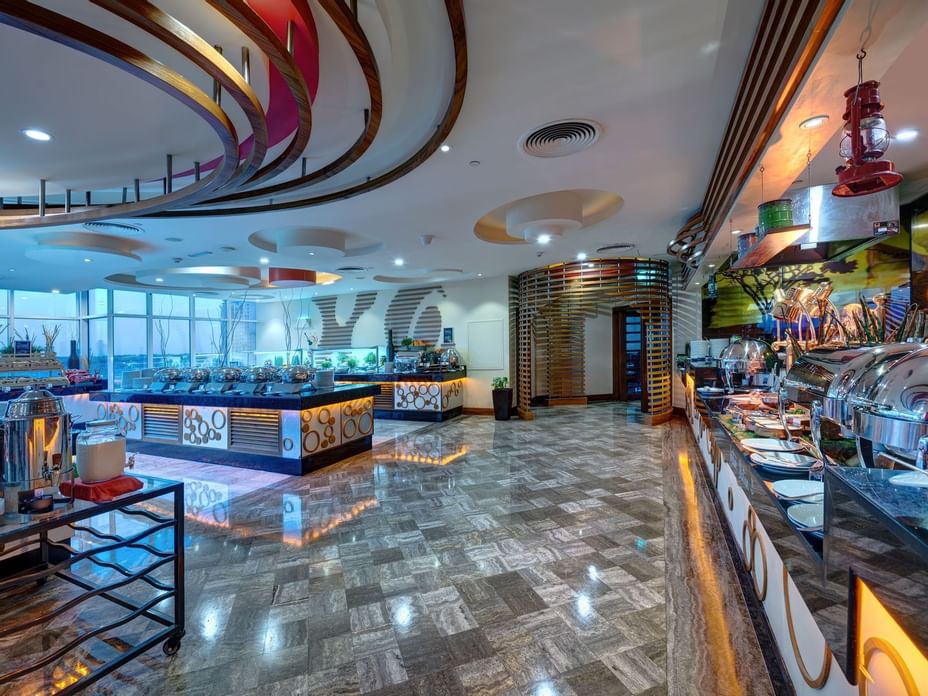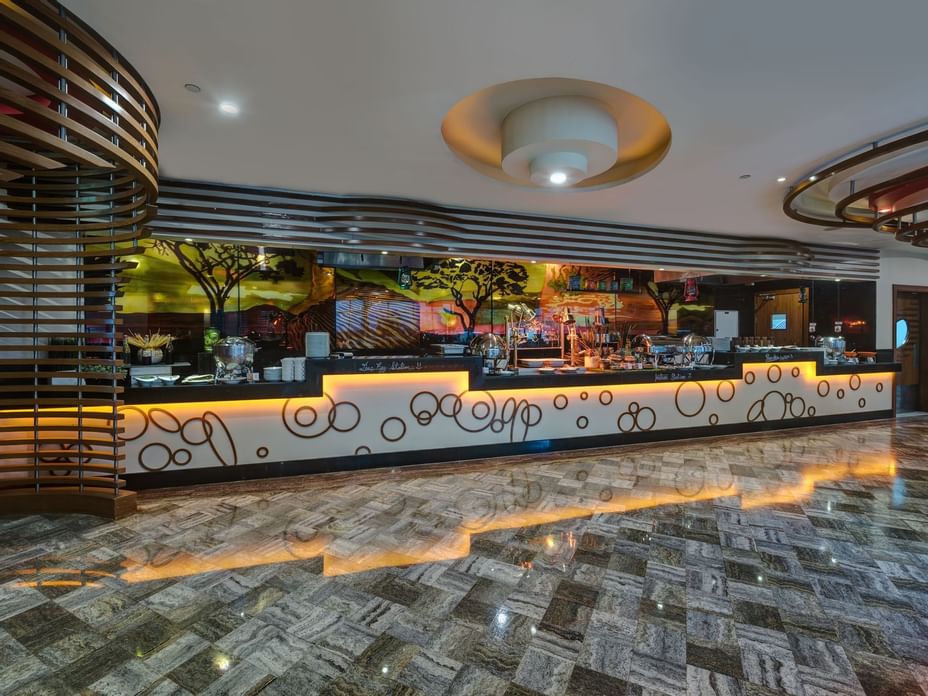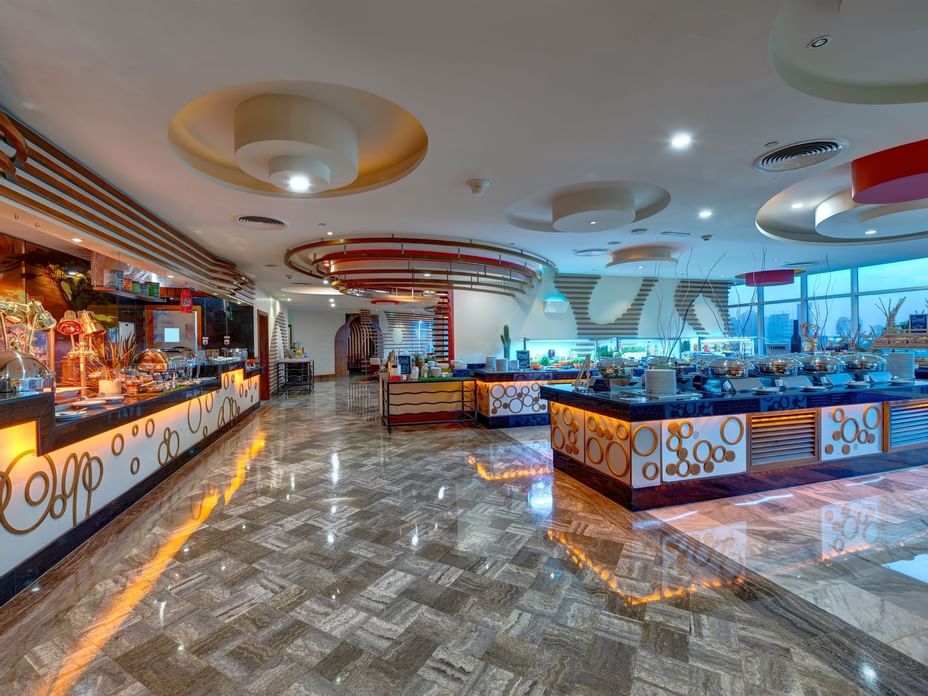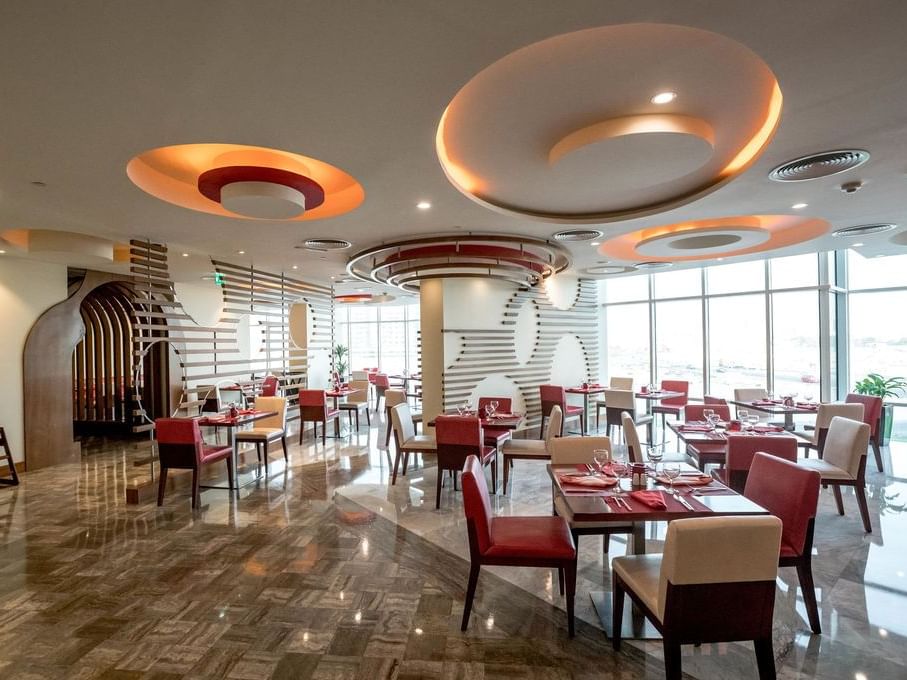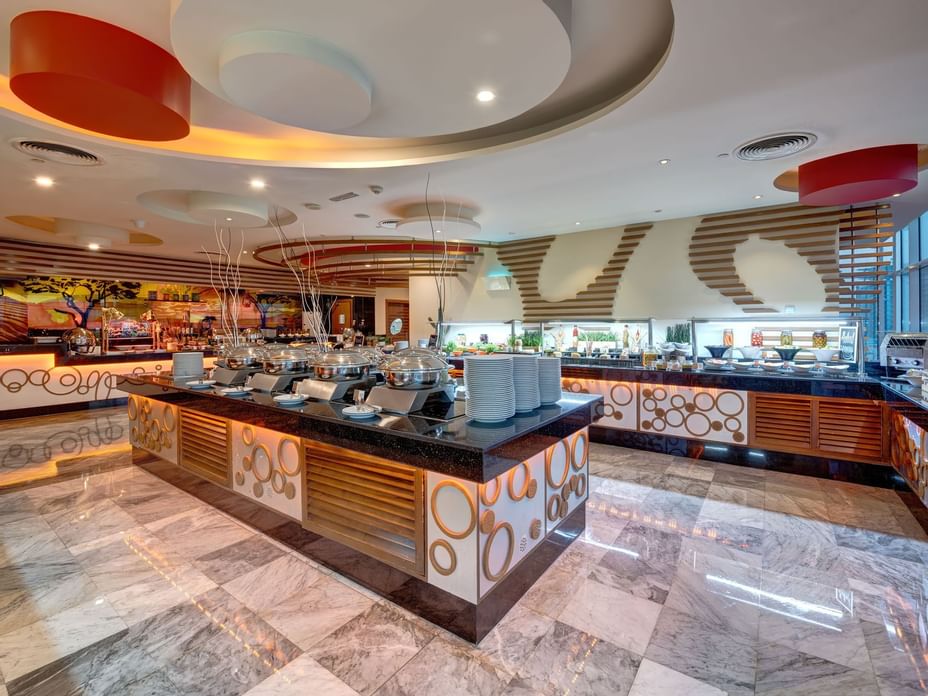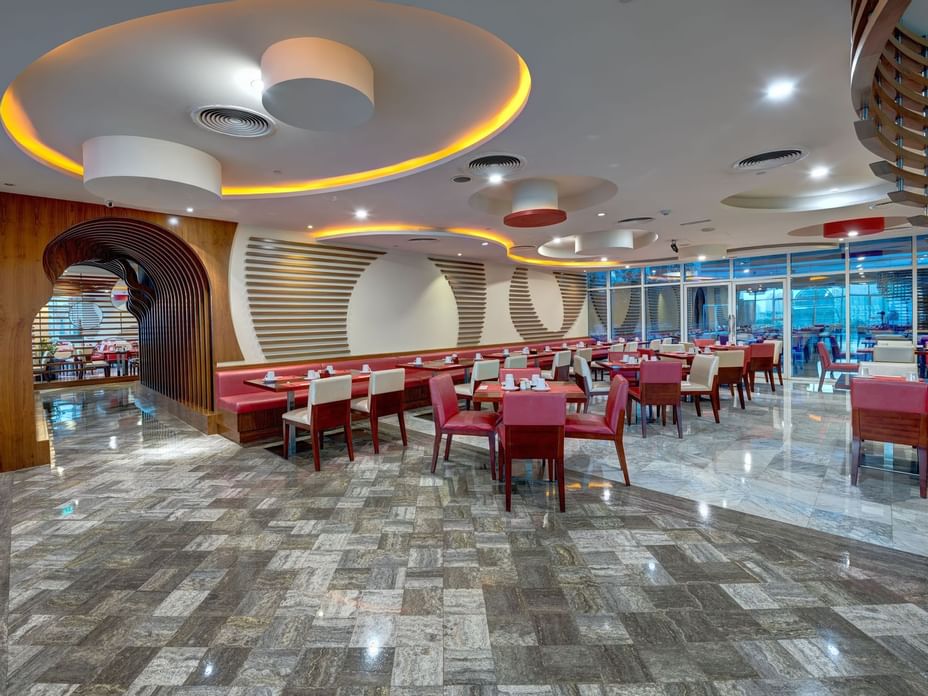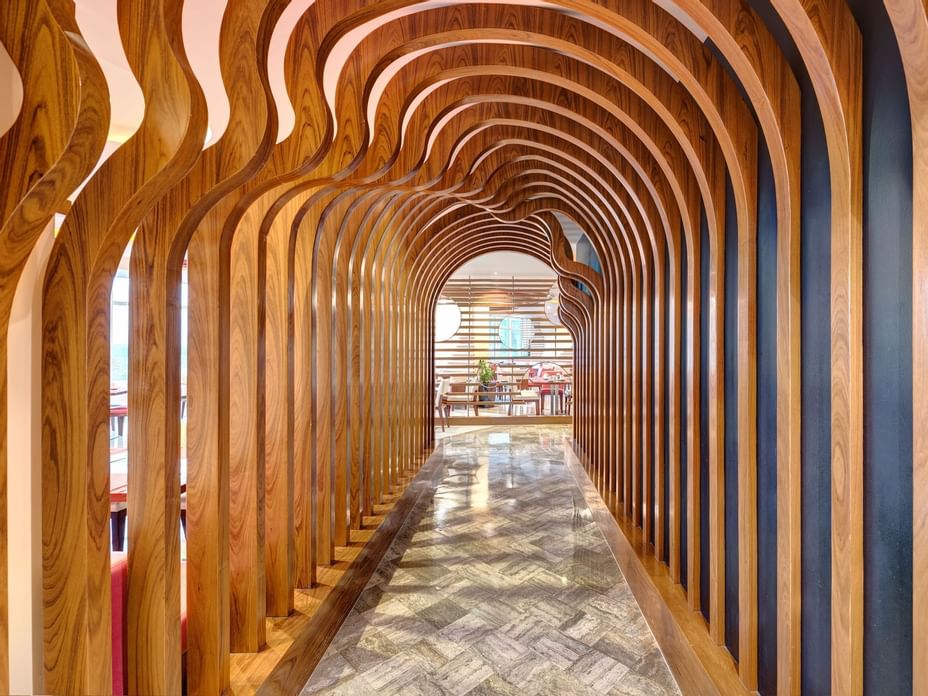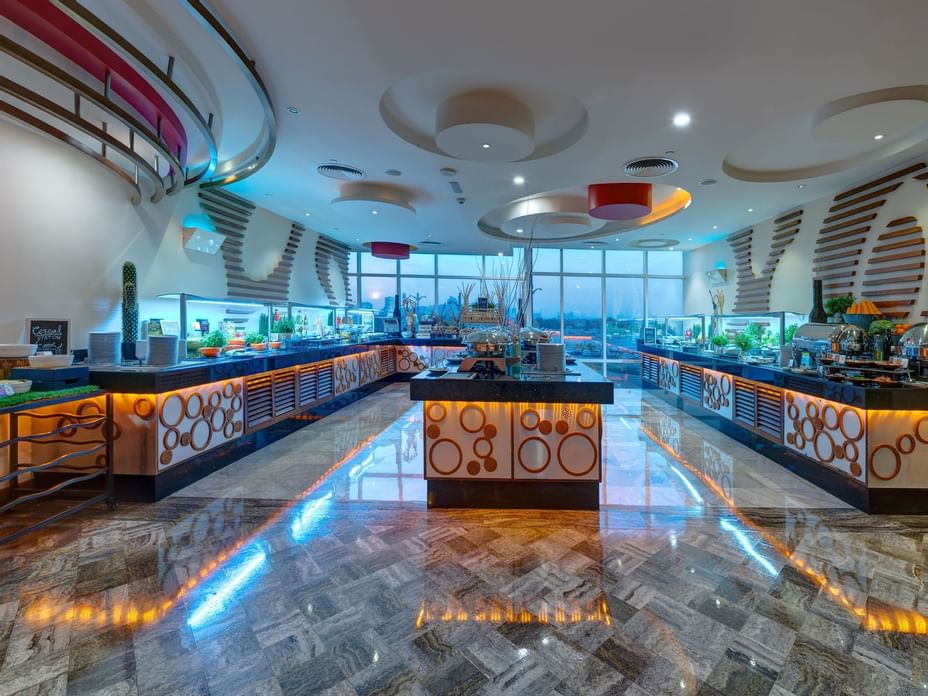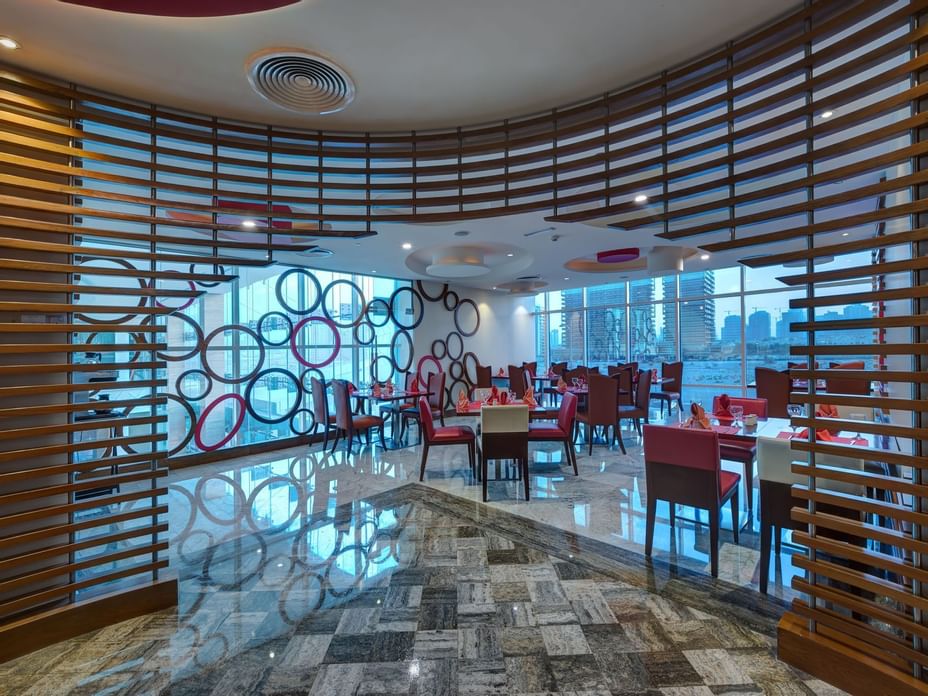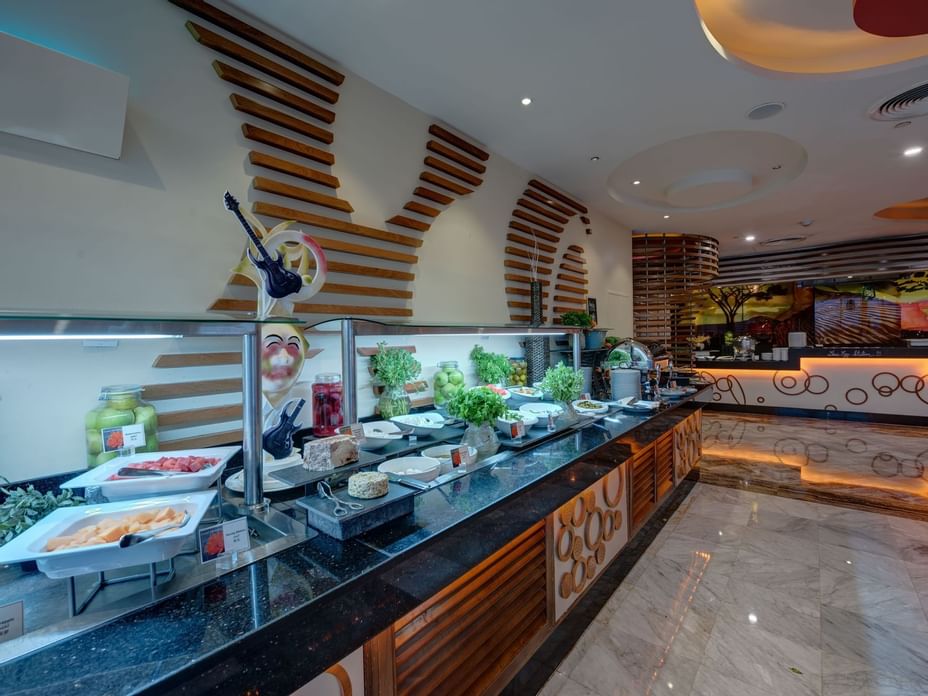 Ghaya Grand Hotel's signature Red Diamond restaurant will be marking the Holy Month of Ramadan with a special menu, bringing friends and family together at the Iftar for a traditional and authentic experience.
The specially curated traditional Iftar menu crafted by the team at Ghaya Grand Hotel will include a great selection of mouthwatering trademark dishes such as special mezzeh platter, lamb ouzi, mixed grills, and authentic Arabic sweets.
Begin your journey with a widespread buffet featuring Arabic delicacies and International cuisine. Choose from salads, soup of the day and starters including mixed grills. Witness the traditional and authentic main courses. Indulge in an array of choices from umali, fresh fruit platter, baklava and much more.
Traditional Iftar at Ghaya Grand Hotel
Celebrate this Ramadan at Ghaya Grand Hotel's Signature Red Diamond Restaurant as you enjoy a mouthwatering authentically traditional culinary journey. The buffet highlights the very best of Middle Eastern cuisine including a selection of spreads, mains and desserts.
Price: AED139 per adult / AED 79 per child (aged between 6 to 12 years)
Note: Kids below 6 years dine for free
Time: sunset until 9 PM daily
For reservations:
E: marketing@ghayagrandhotel.com
T: +971 52 351 1977